Industry Experience
Following a distinguished career at Dart, Elaine managed their treasury portfolio and prior to that, she had led their collateral management function and managed their Settlements Department. Elaine started her career in the financial services industry in 2008 when she joined Butterfield Bank (Cayman) in the role of Wealth Management Coordinator, moving shortly to the position of Investment Broker within their Asset Management Department.
Elaine's Educational Background
We are delighted at FundBank to have a team whose skill set is varied and diverse, and not only in the workplace! Prior to Elaine's financial services experience, Elaine graduated from The Royal (Dick) Veterinary School of Medicine, Edinburgh University, Scotland with a Master's Degree (MScDip) in Equine Science and gained a BSc Hons in Zoology from the University of Glasgow, Scotland. In addition to her love of animals, she is also a sports enthusiast, which was evident as she left university spending a year abroad on a full Sports Scholarship for lacrosse at Temple University, Philadelphia, USA (Major ‐ Sports Science). More recently, Elaine attended the Island Games this summer in Guernsey as Manager of the Cayman Islands Tennis Team, which saw their mixed doubles duo come back with a bronze medal – this was the first time in ten years that the Cayman Islands Tennis Team have returned with a medal.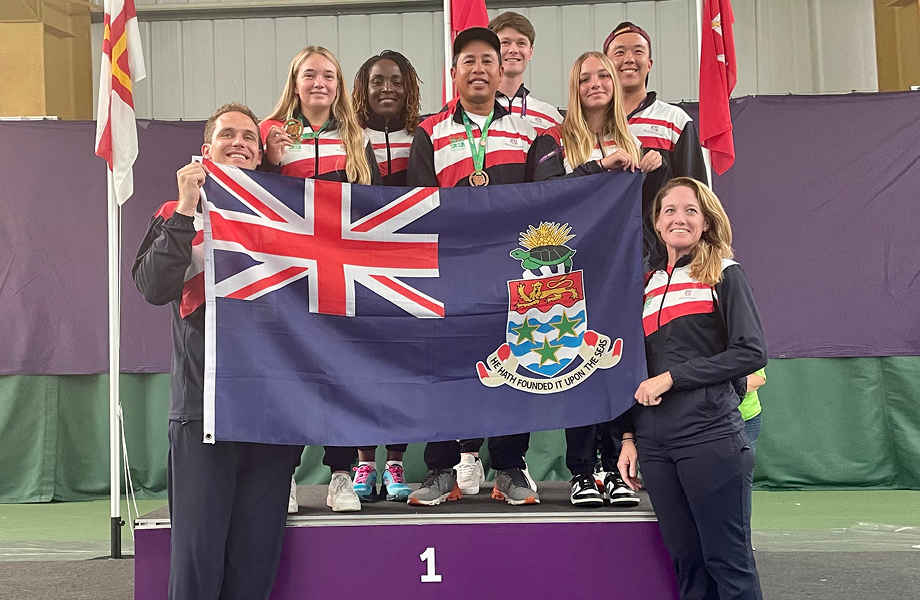 Elaine's Role at FundBank
Having gained both front and back-office experience in her previous roles, Elaine's background and qualifications align perfectly with the needs of her role at FundBank where she leads the Custody and Trading team which continues to grow with further expansion planned during the coming months. As a seasoned financial services professional, she works closely with the Custody and Trading team members to help shape their future career paths within FundBank. FundBank was thrilled when Elaine chose to continue her career with its Custody and Trading team and look forward to her continuing her fantastic journey with us.